My husband and I launched a security agency in 2013. among the gear we had to invest in were handheld CB radios. These would allow our officers communicate with each other easily while on duty providing security for our clients. After conducting some online research and consulting with other security agency owners, we decided to invest in the Uniden handheld CB radio. It was fairly priced and based on the feedback provided by our staff it was a good investment. Hence my reason for writing this Uniden PRO401HH review.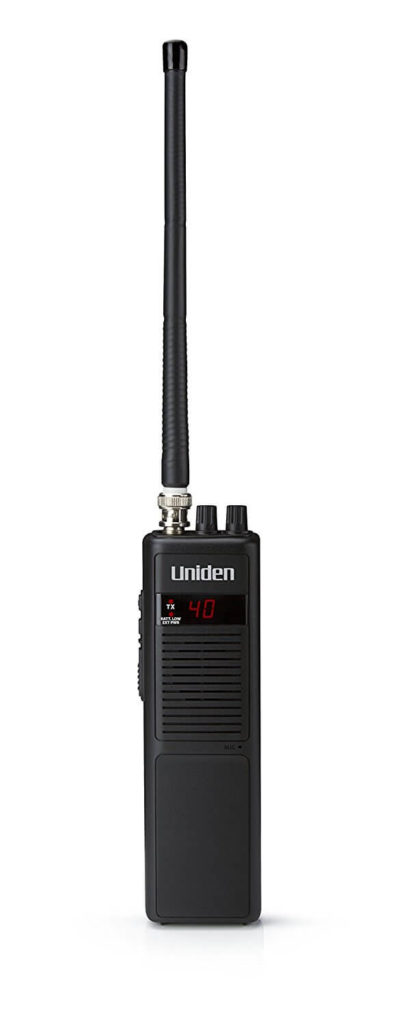 Lightweight and easy to handle design
Weighing approximately 1 pound, the PRO401HH is as light as any unit claiming to be the best. It features a belt clip which allows you to secure it onto your belt keeping both hands free. Measuring 4.3 by 2.8 by 8.7 inches, this Uniden handheld CB will easily fit into your palm. Even when secures on your belt, it won't feel cumbersome due to its compact design.
Variable power settings for different situations
There are times when you'll need your CB operational for long periods. In other instances extending your range will be more important. This CB radio comes with variable power settings allowing you to set low for extra talk time or set high to extend your range. Alternating between the two power settings makes it easy for my security officers to adjust the unit based on the prevailing situations on the ground.
All controls and jacks strategically placed
This unit's controls and jacks are strategically placed on the top, left and right side. On the top is the volume control knob, squelch knob and antenna jack. Turning the squelch knob allows you to filter out or amplify weak signals for better sound output.
On the left are the speaker jack, microphone jack, the transmit power switch and an external power jack that connects to a 13.8V DC power source.
On the right are the push to talk control and an external antenna jack.
Also Read: Uniden PRO505XL CB Radio Review
Extendable with external accessories
Although designed as a handheld CB the Uniden PRO401HH can be extended for use at home or even in your vehicle. The external power jack allows you to power the unit using your car battery while the mic and speaker jack allow you to connect it to an external mic and speaker respectively. To extend range and signal quality, you can connect it to a longer antenna via the antenna jack.
Shortcomings of the Uniden handheld PRO401HH
This 40 channel CB radio doesn't have a wide range. You shouldn't expect it to cover anything over 5 miles unless connected to an external antenna. However, it does a good job when used over short distances such as within buildings or open areas such as concert venues.
Also Read: Midland 75 822 CB Radio Review
Final Verdict of this handheld CB radio
The Uniden PRO401HH is designed with the user in mind. It's compact and lightweight making it easy to operate with one hand. The design features strategically placed controls and jacks. It's also easy to extend via the extension jacks. A prime feature which makes it stand out is the transmit power switch which allows you to set it based on preference for battery power conservation or range requirements. To conclude my Uniden handheld CB radio review, if you're looking for a quality CB this unit is worth considering.
Helpful Resource: