Are you looking for the best antenna for CB Radio? Many truckers ask "what is the best CB radio antenna?" and "what is the best small CB antenna?"
When it comes to CB radios, the transmission range is usually the most important aspect followed by the quality of transmission. Having a radio that can enable you to communicate over a long range without any glitches keeps you at a favorable spot.
With the help of the best CB radio antennas, this will not be a bother at all. These antennas help boost the performance of your CB radio by far. All you need to know is which antenna to get, how to install and maintain. Below are some of the best CB Antennas you will find very useful.
List of Some Best CB Antennas of the year
Here are some CB antennas you might like to have as best radio antennas…
4ft Black Firefly CB antenna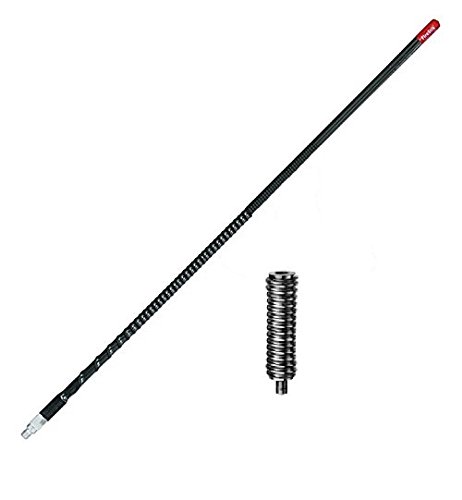 This CB radio antenna kit is one of the lightweight and easily tunable antennas. They are made of fiberglass that is flexible as well as a coil that is designed for high performance. Standing 4ft in height as the name suggests, they can withstand up to 200 watts of power and has a 5/8 wavelength.
If you have a radio with weather broadcast features, this CB antenna is ideal for you since they can receive the NOAA emergency alert in addition to national broadcast stations. The 4ft firefly CB antenna can also be used on a 3ft stand without causing any issues. The only problem with this antenna may be the fact that you have to fine tune after every install, but that's just it. It is acknowledged as one of the best CB antenna.
FireStik FG4648-B CB antenna kit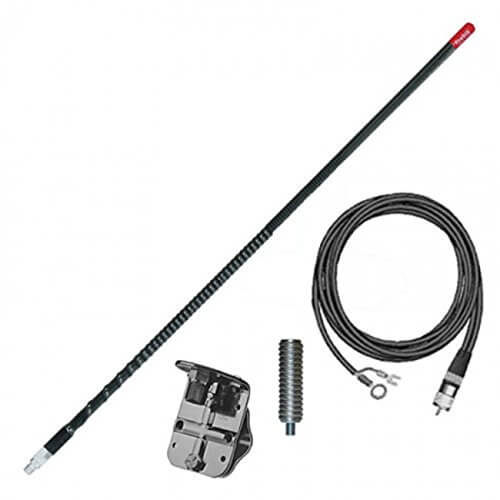 They are often referred to as the no foot ground antenna kit that is compatible with fiberglass, plastic or aluminum vehicles, motorcycles and RV campers that lack a mounting plane. This means these vehicles don't have enough metal needed for the antenna to reflect off. They have 100 watts of power rate as well as patented turnable tips, 5/8 wave design, 17ft high quality no ground plane coaxial cable and heavy PVC shrink tubing.
They rise 2″ above with a length of 57″ and weigh 3.62 LBS. The FireStik come with full 40 channels making them one of the best CB radio antennas even though they cannot be extended to a desirable height as this will damage your CB radio. The kit comes when complete with the antenna, mount and the coax cable.
Solarcon I-MAX 2000 vertical antenna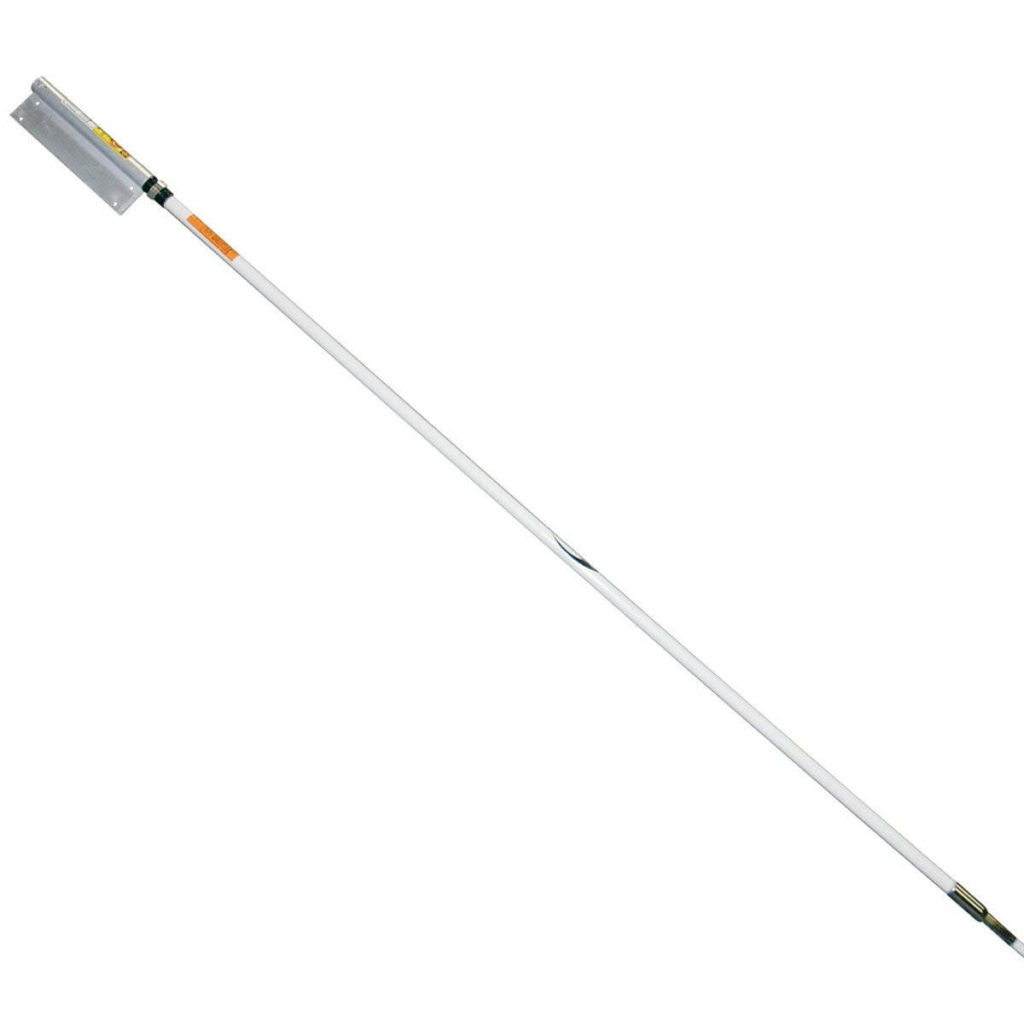 This CB antenna has the capability to handle up to a maximum amount of 5000 watts; this omnidirectional solarcon I-max 2000 is indeed a unique antenna. It boasts of 5.0 to 5.5 dB gain over dipole making it the only one of its kind, no other antenna making company has been able to reach this specification. It comes in 3 fiberglass sections that when put together rise 24 feet above. It also has 5/8 wavelength, 100 MPH wind rating and an optimum SWR of 1.5-1 which is tunable. It is DC grounded thus there is no need for lightning arrestors or static charge. The only problem with the antenna is the height, make sure you are in a position to handle the 24 feet which might be cumbersome. The kit comes with U-bolts used to hold it in place that's why it is the best CB base antenna on the market.
TRAM 703-HC center-load CB Antenna Kit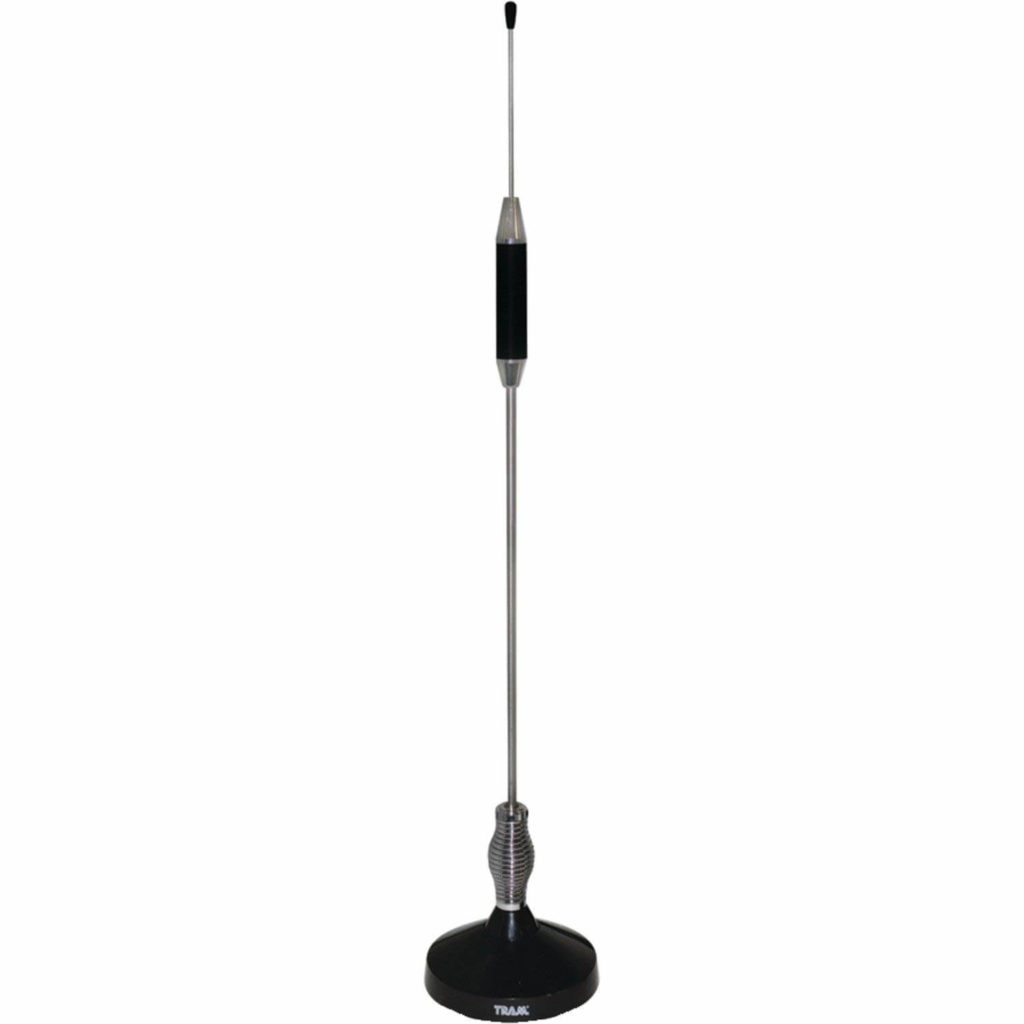 This is a 2 feet tall antenna that has a 3.5″ magnet shock spring. It also has a stainless whip with the 9.5 ft RG58 cable with PL-259. With the 120 mph wind rate, the TRAM 703-HC is quite impressive and works well enough to satisfy all your needs. After installation, you need a few tuning and its all set. The CB radio antenna unlike any other covers all CB frequencies with its cabling length adequate as well as adjustable and tunable. For best mobile CB antennas, It is one of the best mobile CB Radio Antenna.
Best magnetic CB Antenna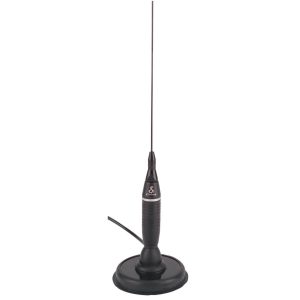 For magnetic CB Antenna, Cobra HGA 1500 Hga1500 Magnetic Mount CB Antenna will be best for your CB Radio.
Once Cobra CB radio antenna is placed, it stays as long as you need just because it assures 4 inch magnet. It works with all kinds of CB Radio, Ham and 10 inch Radio.
It is the ultimate recreational magnet mount antenna. Use the coax 15 feet of matched-braided Coaxial cable to attach to any CB or 10 meter radio RF Pl259 connector. It is ideal for truckers.
How to choose the best antenna
Some of the factors need to be considered when choosing the suitable CB antenna for your CB radio. These include:
CB Antenna Brand
Don't just buy any antenna thinking that it will give you the kind of performance you want; you should shop for the brand that assures both durability and performance. Some of the best brands include FireStik, K-40, Cobra, and Wilson. This is the most rated brands that have been tested and vetted by customers.
Type of CB Radio Antenna
This may be classified depending on the location of the coil ranging from top loaded whose coils are at the top; they are usually affordable and common with low wattage. The bottom loading whose coil is at the base of the antenna covered with a plastic casing, have high wattage with magnets thus can be placed on the rooftop and center loaded whose coil is near the bottom.
CB Radio Antenna Size
The size of the antenna is a very important factor to consider. You should always keep in mind, the size of the antenna is very important to its performance. The big antennas tend to have perfect performance while the short ones can only cover a short range of transmission.
CB Radio Antenna Installation Tips
In the question: How to install CB antenna? I'll say-
After making your purchase, you can have your antenna installed at the shop where you bought it or install it yourself using some simple tools.
First, you will need to pick the right spot where you'll want your antenna to be placed. For those vehicles that lack sunroof the top of the car is usually the right spot if not, you can mount them on your roof, trunk or fender. You will need screwdrivers and drills in cases where holes will be needed, but if you don't want to make a mess, the magnetic mount is preferred. Small vehicles often require an antenna with a small footprint for easy installation. Make sure you use the screws and bolts provided since these have the exact specifications to fit the antenna.
Maintaining and safety tips of CB Radio Antenna
After installing a CB radio antenna, make sure you avoid tampering and switching its location from time to time, this might cause breakage of the antenna. Keep it in a position that cannot be reached easily to prevent detuning.
Also if you have a long antenna, you should constantly be on the lookout to avoid wind related problems. The fastened bolts should also be inspected occasionally just to make sure that they are tight.
Conclusion
Having the Best CB Base Antenna for your CB radio is very important when boosting your signal, this enables you to get the maximum transmission and clear channels without any unworthy interferences. You should inspect the location you want to place your radio antenna before purchase, as this is the main determinant of which antenna to buy. Getting CB antenna ensures sound amplification, sound quality as well as widening transmission range or distance.
Helpful Resource: